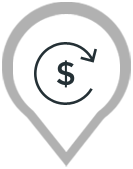 Bankruptcy & Insolvency

07 September 2016
|
|
Bankruptcy & Insolvency
1. Corporate insolvency
In uncertain economic times, businesses need to be aware of the risks and issues which concern insolvency and its financial consequences, especially for unsecured creditors
We have extensive experience in corporate insolvency including dealing with liquidators, creditor claims and winding-up applications.
2. Personal bankruptcy
Our team can assist you with the representation in Court process in relation to your bankruptcy, or putting in place a debt agreement under Part IX or personal insolvency agreement under Part X of the Bankruptcy Act to resolve all creditor claims against you. We can also provide advice to you in relation to the consequences for companies and trusts which you are involved in.