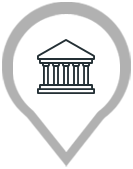 Civil Litigation

01 September 2016
|
|
1. International commercial arbitration
We have extensive knowledge and experience in managing local, cross-border and international commercial disputes for a diverse range of clients through formal and informal arbitration processes. We aim to deliver an expedient resolution to your commercial dispute to minimise your legal costs and ensure you can continue to focus on your business.
2. Legal proceedings in all jurisdictions
We have extensive experience in civil proceedings in all State and Federal tribunals and courts.
The personal and financial cost of legal proceedings can be a hefty impost at a time when you need the certainty of an outcome. We will work to achieve your objectives in your legal dispute in a cost-effective way to deliver the best possible outcome for you.