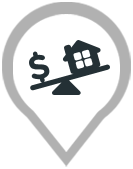 Estate Planning

07 September 2016
|
|
Estate Planning
1. Business Structuring
Business Structuring
Our comprehensive understanding of the tax and commerce enables us to effectively advise on the appropriate business structure through which to operate your business.
Our team has assisted a diverse range of clients, from sole proprietors to complex multinational groups, by advising them on the obligations and advantages and disadvantages associated with a wide range of business structures.
Transactions
We provide advice on and prepare the necessary documentation to effect all types of business structures, including but not limited to:
Establishing partnerships, trusts and companies
Shareholders agreements
Sale of business agreements
Financial documentation
Tax funding agreements
Trade and sale agreements
Business Restructuring
Does Your Business Need Restructuring?
In circumstances where your business is either growing or experiencing financial difficulties, it is necessary to consider whether your current business should be restructured.
Industry Specific Advice
By drawing on the firm's expertise across numerous practice areas,we have been able to provide small to medium businessesindustry specific advice on restructuring their businesses.
Our team has many years of experience in guiding business owners through the options, traps and pitfalls of restructuring their businesses, including advising on whether any concessions and exemptions are available to reduce the impact of federal and state taxes (i.e. CGT small business concessions).
2. Business succession planning
What is Business Succession Planning?
The primary role of business succession planning is to develop a tailored agreement to regulate the sale and purchase of a person's equity in a business upon retirement and upon the occurrence of an unplanned insurableevent, such as temporary to permanent incapacity.
Tailored Business Succession Agreements
By putting in place a carefully structured buy/sell agreement (often called a call and put option agreement), business owners can set out a framework under which they agree to their sell their respective interests in the business or buy the interests of the other co-owners of the business.
Our team has extensive experience in advising owners of small to medium businesses of the common tax and commercial pitfalls faced by intergenerational businesses as well as preparing tailored business succession agreements.
3. Wills & Estate planning
What is Estate Planning?
Estate planning is the process of putting in place contingency plans for your business (if any), investments and personal use assets and making sure that:
the investments you make now are passed on to your family or beneficiaries in the most effective way;
your affairs are structured to limit legal claims, minimise tax and make provision for incapacity; and
your wealth is protected from creditors, relationship breakdowns and other forms of exposure.
Our comprehensive understanding of tax, financial planning, trust law and superannuation enables us to construct effective structures and strategies for dealing with the challenges our clients face in effectively fulfilling their wishes.
Tailored Estate Planning Packages
Whilst our estate planning service fees can vary depending on the complexity of your affairs, our standard fees are as follows:
| Estate Planning Services | Price |
| --- | --- |
| Independent, Mirror or Mutual Wills (with testamentary trusts) | POA |
| Simple Wills (no testamentary trusts) | $660 |
| Powers of Attorney & Enduring Powers of Attorney | $250 |
| Enduring Powers of Guardianship | $300 |
| Advance Health Directives (Living Wills) | $250 |
| Letters of wishes (for family trust and testamentary trusts) | $450 |
| Deeds of succession (for companies & trusts) | $550 |
Discounts are available for our Estate Planning packages which include more than one of the above services.
Contact us today to see how we can help you with your Estate Planning needs.