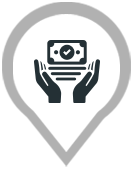 Superannuation

07 September 2016
|
|
Superannuation
1. Limited recourse borrowing arrangements
Experience Superannuation Advice
Our comprehensive knowledge of the superannuation laws and the potential impact of recent superannuation reforms ensures that our clients' superannuation needs and problems are in secure hands.
Superannuation Matters
Our team has extensive experience in assisting clients with all types of superannuation matters, including:
Assisting self-managed super funds (SMSF) maintain and achieve complying fund status
Transferring assets to and from related parties
Successfully assisting businesses object and appeal against incorrect and unfair employer superannuation guarantee (SG) obligation assessments
Advising trustees and auditors on how to resolve contraventions (i.e. in-house asset transactions)
Advising trustees on how to best structure their SMSF investments
Limited recourse borrowing arrangements
2. Superannuation advice
What is a limited recourse borrowing arrangement (LRBA)?
An SMSF is restricted from borrowing except through limited recourse borrowing arrangements (LRBAs).
LRBAs are useful borrowing arrangements that allow SMSFs to enter into loans (from either related parties lenders or financial institutions) to enable the SMSF to fund the purchase of assets (i.e. real property or shares).
Our superannuation experts have helped many clients setup and refinance LRBAs to purchase property and shares from both related parties and third parties.
Our LRBA Package
We offer an LRBA package to enable SMSFs the ability to borrow funds from either a financial institution or a related party (i.e. a family trust or a member of the SMSF) to acquire assets.
| Our fees for our LRBA package are: | Fees |
| --- | --- |
| Commercial Lender | $800 |
| Related Party Lender | $1200 |
3. Superannuation deeds
Establish an SMSF
We will assist you in establishing a new SMSF by providing you a complete package which contains all the necessary documents.
Our package to establish an SMSF includes:
SMSF trust deed – to establish the SMSF
trustee resolutions
application for membership forms for each member
product disclosure statements(PDS) for each member
the relevant ATO forms
detailed instructions on how to execute the documents and register the SMSF
| Our fees to establish a new SMSF are: | Fees |
| --- | --- |
| Soft copy (emailed to you) | $315 |
| Hard copy (posted to you) | $415 |
Update your SMSF Deed
Kings Park Legal will assist you in updating your existing SMSF trust deed to reflect the current superannuation laws and administrative changes.
Our package to update an SMSF includes:
SMSF trust deed – to vary the existing SMSF deed
trustee resolutions (and any other relevant party resolutions i.e. employer)
product disclosure statements(PDS) for each member
detailed instructions on how to execute the documents
| Our fees to update an SMSF are: | Fees |
| --- | --- |
| Soft copy (emailed to you) | $350 |
| Hard copy (posted to you) | $450 |