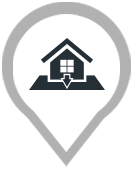 Property Law

07 September 2016
|
|
Property Law
1. Mortgages & Securities
We have extensive knowledge and experience in assisting clients with preparing mortgages and other security instruments. Our team can provide you with a cost-effective solution to put in place a legally effective mortgage or other security to protect you in the event that you need to exercise your rights to the mortgaged real or personal property.
2. Strata Title & Title Disputes
An ever increasing proportion of commercial and residential property is subject to State based strata titles legislation.
Our team can assist you to resolve strata property and title disputes in a cost-effective and timely manner to protect your legal rights and valuable assets.